The Basics for In-Bound Link-Building
Easy enough. It just takes time & planning to manage your approach.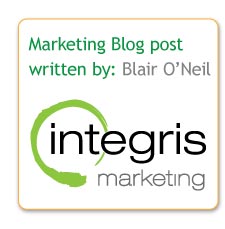 In-Bound Link Building is Important for SEO Success. Whether Your Business is Local (Reno), Regional or International, search engines such as Google, Yahoo and Bing use this seemingly simple search engine ranking parameter as an indication your website's relative popularity. This in turn influences the search engines decision in rating your relevance for search queries and ultimately affects your search engine ranking or opportunities for first page display.
In-Bound Link Bottom Line: If you don't have inbound links and your competitors do, then to put it bluntly,  you will not rank as well as them. (Want to learn about the top Search Engine Ranking Factors… then go here >)
Here Are 2 Things To NOT Do For Building In-Bound Links
It all makes sense if you think about it or understand the industry and the sophistication of Search Engine ranking algorhythms (Here is a link to an older March 2007 article but the thrust is a solid foundational concept for this).
It really boils down to 2 things of what not to do for inbound link building:
Don't Use Link Farms (See This Wikipedia Page for more information about Link Farms). According to Google, "a site that participates in a link farm may have its search rankings penalized", and "Links from related sites carry more weight than those from irrelevant sites".
Try not to use Off-Topic Links (Relevant On-Topic Links build credibility in the eyes of Search Engines… And yes, they do know.)
Six Basic Strategies for In-Bound Link Building
Anyone and everyone with a website should make some effort to include these 6 Link Building strategies if you are serious about top performance for Search Engine Ranking.
Make More Content! – Search Engines need content in order to deliver relevant and current results to search queries. Better results from search engines mean more people will use them. This in turn makes them a better platform for advertising dollars (This is America after all). The bottom line is search engines need the new content just as much as you need to generate it, distribute it and have it link back to you. The solution is to write articles, publish them online (on a relevant blog site or an ezine or article website – There are tons of them out there such as articlebase.com).
Social Media – Serious about in-bound links? Then get serious about social media. There are lots of ways to leverage this. If you don't know how, take a class, talk to some social media guru, or just dive in. Be conscious of the appropriate linking patterns and partners out there and be careful you don't spend too much time doing this. It can be a real time sink. Think of it as something to adopt over time and that you will keep up with. It is better to do a little dribble consistently then do a lot and then burn out and drop off the map… especially as far as Search Engines are concerned.
Relevant Online Directories – Online Directories are a great place for links. That's what they are for… listing websites. Some are free and some are pay. Do what you can to get in them and have a budget (time and $$$) that makes sense for you. Here are the biggies: DMOZ (can take a while to get listed), Yahoo (Expensive). Some other well known online directories include: Business.com, BestOfTheWeb.com, GoGuides.com and MassiveLinks.com. There are many others that have narrow niche appeal. The best approach is to identify the best ranked ones and then submit your listing to them. Rinse and repeat.
Online Video – First a quick question… Do you know what the worlds second most used search engine is? If you guessed YouTube you guessed right. So Videos can get you inbound links, visibility and some brand or service awareness. If you get it right it can even go "viral"! There are tons of video sites out there (YouTube, Viddler, Vimeo to name a few). If you do video then distribute them to different sources and watch and compare results and see which ones work best for you. And be sure to have some fun along the way. (Note: Professional Video production can be quite costly. You need to balance quality and budget to get the most bang for your video buck. And don't forget, there is always the webcam on your local computer approach if you are on a shoestring.)
Online Classifieds – Yep, this often overlooked little gem will get you inbound links. Think CraigsList.org or any of the other online classifieds (some are free and some are pay). And who knows.. besides the link you get, maybe someone will buy what you are selling!
Online Press Releases – Huh? That's right.. you can distribute your own online press releases. (But I recommend hitting your local news outlets first so they can get the "scoop" before it hits the big ol' web. It's a professional courtesy thing.) This is a great way to get in-bound links. You can use the paid versions such as as PRweb.com or go for the free ones such as PRlog.com. As with all things online there are lots of options so be sure to compare apples to apples when it comes to getting your press release sent out online.
Hope that helps! This is the basic approach that we offer clients as starting points for their in-bound link building campaign. And if you want to share a reciprocal link with us, just send us a note or give us a call, and we will see what we can do!