Strategic and Creative Marketing Services
For Any Business That is Serious About Growth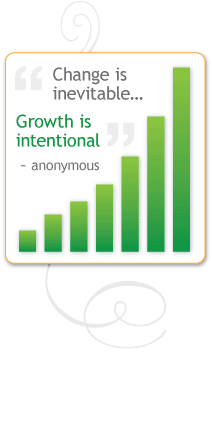 Would you benefit from a strategic partnership that provides value-added skill sets and industry expertise?
At Integris Marketing, we embody a team approach to marketing and promotions, combining traditional marketing skills with newer Web 2.0 and Social Media integration. With this expanded team model, small businesses are able to more effectively inform and lead their customers, while optimizing branding and achieving promotional goals.
By bringing Integris Marketing to your promotional project, you add industry experience that combines a rare mix of graphic design expertise, marketing savvy, creative thinking and fine art training, with a healthy dose of common sense and project dedication.
Bottom line: You add 25 years of skilled, insightful design, production and industry experience to your projects without the burden of a W-2.
If that sounds like an enticing solution, give us a call.
Building success for your business is our business.
Our reputation depends on it.
Marketing:
Marketing needs assessments
Marketing Consulting
Branding development
Strategic planning & positioning
Outreach program development
Creative Writing and Editorial:
Copy writing for print, web and radio
Advertising Copy writing
Copy editing and Proofreading
Collateral Design:
Promotional brochures
Direct mail cards and campaigns
Advertising campaigns
Sell sheets & product sheets
Presentation folders
Product or service catalogs
Posters
Sales team "leave-behinds" for customer education
Branding and Business Identity Systems:
Creative development for logos, logotype
Updating older logos
Color palette development
Branding Standards development
Development of business cards, letterhead, envelopes, mailing labels, note pads, thank you cards, fax cover sheets and other items for internal usage
Web Development and Maintenance:
New website design, planning, development and implementation
Existing site analysis, redesign and reconstruction
Flash animation
All applicable web programming languages
Extensive e-commerce capabilities
Database programming,website database connectivity and management
Client-enabled content management systems (CMS)
Search engine optimization (SEO)
Usability evaluation
Web ads, Google AdWords
Customization of WordPress blogs for business
Social Media integration
Email Blasts and promotions
Signage & Trade Booth Design:
Environmental, structural, retail and exhibit designs
Vehicle vinyl and wraps
Oversize, large-format super graphics and text design
Interior and Exterior signage
Retail space design and merchandise display
Package, Label and POS Design:
Packaging and labeling for products available for retail sale
Point of Sale (POS) displays or product informational materials (neckers, shelf talkers, coupon tear-offs, etc.)
Illustration:
Product cut-aways
Product and service processes and functions
Technical
Whimsical
Photography:
Product documentation
Business Portraits
Architectural
Environmental & Lifestyle
Photographic Enhancement and Manipulation:
Expert color correction
Image compositing and retouching
High color fidelity scanning
Books / Periodicals / Catalogs:
Design and production of long document covers and interiors
Newsletter design and production
Presentations:
PowerPoint presentations, templates as stand-alone or user-editable
CD promotions and presentations